Since the beginning of 2019, the company staff actively adjusted their concept firmly upgraded their overall situation and responsibility awareness in accordance with the work policy of "market-oriented, customer-focused as the bottom line, fully recognize and meet customers' needs". We worked hand in hand, strictly implemented the company's various working regulations, efficiently organized production and earnestly

fulfills each contract from home and abroad
For the first half year of 2019, 10 units of hydro turbine generator for 4 HPP, and 5 units of thermal generators for 4 thermal power plants completed by the company and put into commercial operation.
Hydropower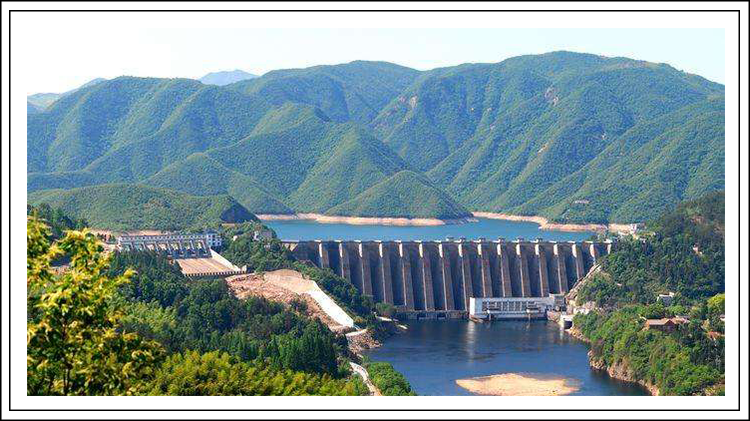 Meishan HPP
With Unit 3 of Meishan HPP put into operation in January, 2019 and Unit 4 in June 2019, the upgradation of all the four units of the Meishan HPP contracted by our company has all been accomplished successfully.
Meishan HPP is located in the hinterland of Dabie Mountain area at the junction of Hubei, Henan and Anhui provinces, at the upper stream of the Shihe River, a tributary of the Huaihe River and also at the south of Jinzhai County, Anhui Province, which has the reputation of "the hometown of the Red Army and the cradle of the generals". The HPP was built during the "First Five-Year Plan" period, as one of the key projects designed and built by ourselves in China. It is also one of the main water sources in the Shihanghang Irrigation District renown in China and abroad. It plays a very important role in flood control, irrigation, power generation and shipping in the west of Anhui Province and even the whole province. The original installed capacity of the power station was 4×10MW and the installed capacity after upgradation is 4×12.5MW.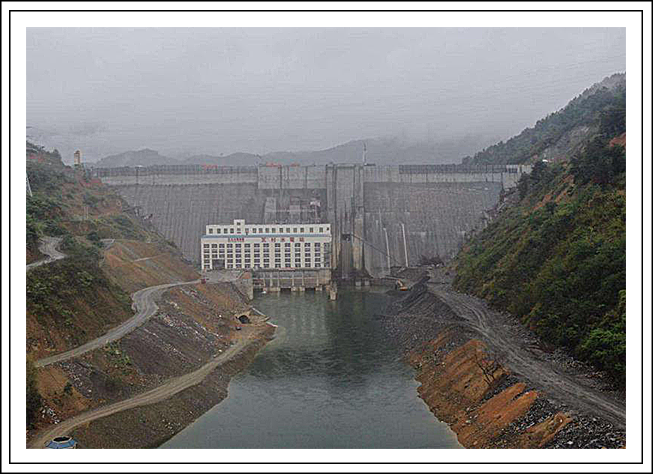 Wa Cun HPP
Wa Cun HPP is the second cascade project based on the comprehensive planning of Yu Jiang river. The project is applied to electricity generation combining water supply, flood control, shipping, etc. It is one of the key projects in "13th Five-Year Plan" by Guangxi Province with 105 meters high barrage, 536 million CBM total reservoir, 230MW installed capacity and 699.6 TWh annual output.
Our company has supplied three units of hydro turbine generator sets and auxiliary equipment for Wa Cun HPP. At present, unit No. 3 is under installation, unit No.1 and unit No. 2 have been put into commercial operation respectively in April and June 2019.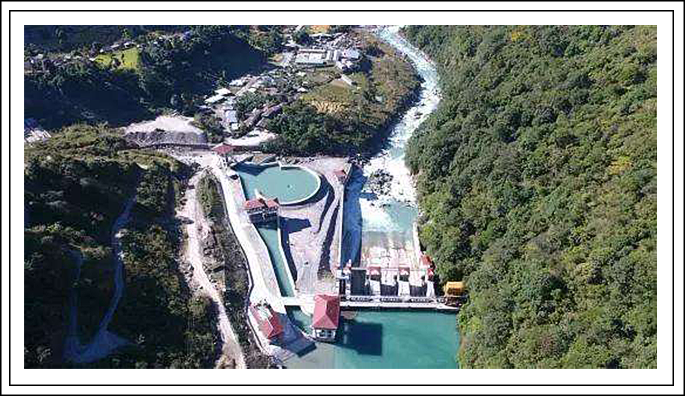 Upper Trishuli 3A HPP, Nepal
No. 2 Unit of Upper Trishuli 3A HPP started at 10:40 am, 1st August 2019 and operated at full load for 72 hours from 11:10 am. Its total installed capacity is 60MW consisting of two 30MW vertical turbine generator sets that manufactured by our company.
At 8:20 am 16th May 2019, the No.1 unit at Upper Trishuli 3A HPP was officially connected to the grid. The director of NEA said, "this is a great moment! This project will significantly strengthen the power supply in Nepal. With the completion of this HPP, we will import less power and that would be a boost for our economy. The contractor has done excellent work, I wanna say thanks to them and congratulations!"
Yanzipo HHP
On August 1, Yanzipo HHP No.1 Generator Set which is independently developed by Dongfeng successfully completed 72-hour commissioning and delivered to the owner.
Yanzipo HPP is located at Yanjin County of Zhaotong City, Yunnan Province. The total installed capacity is 2x32MW and the design head is 18.9m. This HPP is the third cascade among those cascade stations from Yanjin to Hekou of Hengjiang River. It is water retaining type station and used for power generation combined with shipping development in the future. The operation, generation and production of Yanzipo HPP will bring several advantages to Yanjin County such as economic development, employment assurance and power stress relief etc.
Thermal Power
1.Huaneng Hegang Thermal Power Plant, QFBK1-6-2,HD-L18005, operation time: March of 2019
2.Qingdao Jieneng Project(Echeng Steel of BAOWU) ,QF2-15-2Z,HD-L18006,operation time: April of 2019
3.Qingdao Jieneng Project(Sanxi Fenxi Mine Group),QFK1-3-2D,HD-X18008,operation time: April of 2019
4.Suzhou Hanfeng Technology Project(Tangshan Dingxiang Manganese Industry), QF2W-15-2,HD-L18003, operation time: May of 2019