Since 1985 when it began to develop and produce generators, DEC Dongfeng Electric Machinery Co. Ltd. has produced and put into operation 1740 sets of various types of turbine generator sets, which are widely distributed in 31 provinces, autonomous regions and municipalities in China and other countries and regions in Laos, Pakistan, India, Thailand, South Africa etc.
The power range of the steam turbine generator set produced by the company is 1MW-60MW, which is mainly used in waste incineration power generation, biomass power generation, cogeneration, distributed energy, cement kiln waste heat power generation, blast furnace gas differential pressure power generation and other fields.
All kinds of models can be adopted to two excitation modes of self-shunt excitation static excitation and brushless excitation, for the type below 30MW, there are single layer and double layer layout to choice.
Up to now, the company has produced 1719 sets of Thermal Power Generators consists of 17 sets of 40MW~60MW, 187 sets of 20MW~40MW, 528 sets of 10MW~20MW, and 987 sets of 3MW~10 MW for WHP, CHP, biomass plants.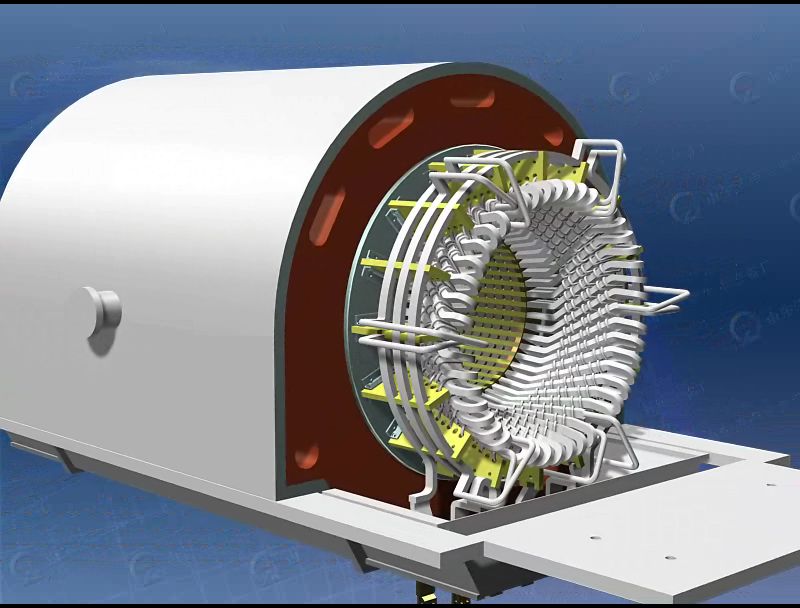 Technical parameters:
Steam Turbine Generator Capacity:2MW~60MW
Voltage Grade:6KV、6.3KV、6.6KV、10KV、10.5KV、11KV、13.8KV
Frequency :50Hz、60Hz
Excitation mode:brushless excitation, stationary controllable silicone excitation, three-unit(replacing the permanent magnet generator) excitation
Installation mode: single-layer layout, and double-layer layout