Electric Drive System Performance Graph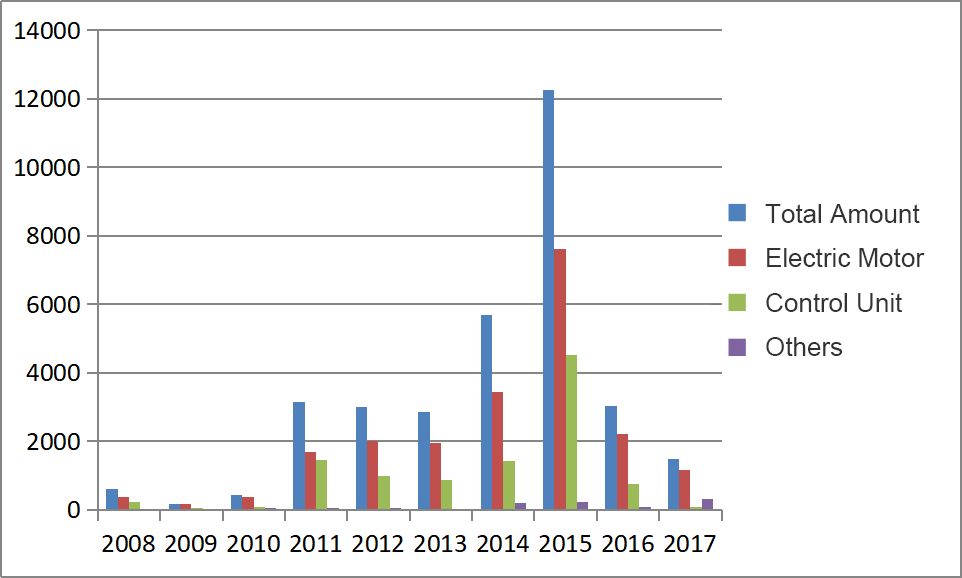 Contract Value of Electric Drive Products
The total contract value of electric drive products is over 47 million USD. Among the total value, electric motors account for more than 30 million USD, control units take up 15 million and others are around 2 million USD.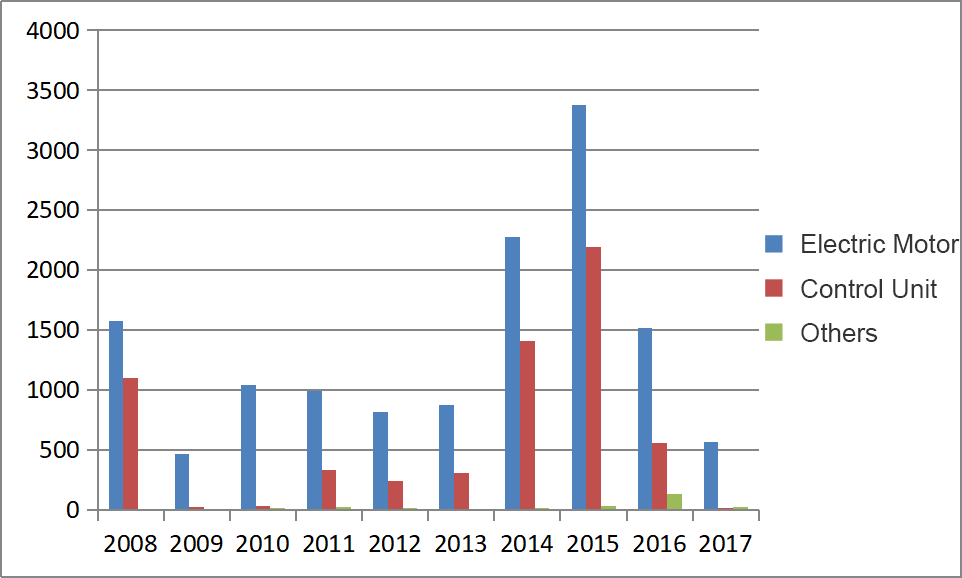 Delivery Data of Electric Drive Products
We have delivered 13,500 sets of electric motors, 6,200 sets of control units and 300 sets of others, amount to 20,000 sets of electric drive products.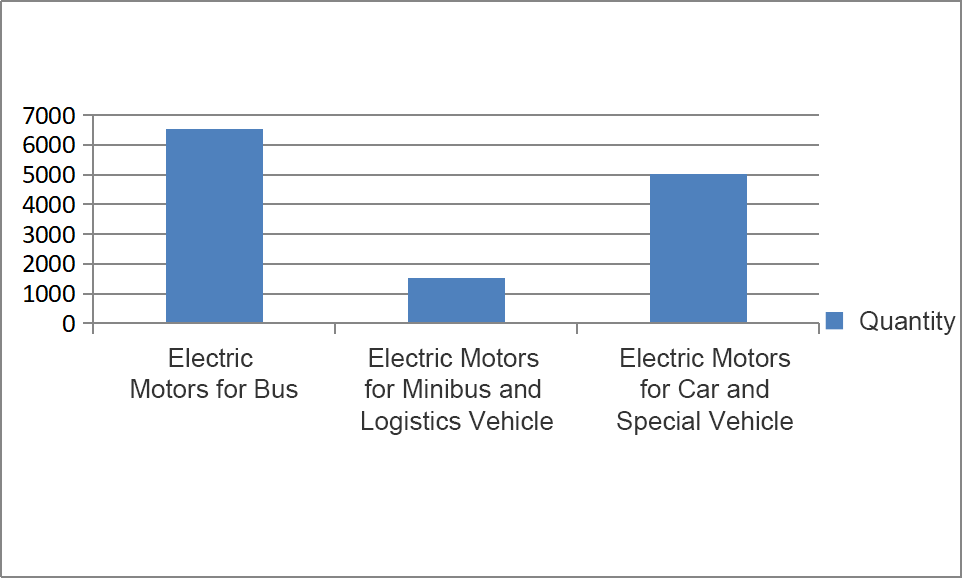 Various Applications of Electric Motors
Notes: Electric motors for bus (80kW-100kW) are 6,500 units, minibus and logistics vehicles(30kW-60kW)are 1,500 units and cars and special vehicles are 5,000 units